Special Pharmaceutical Plants

In this business segment, plants for Active Ingredients synthesis of pharmaceutical substances and plants for formulation of pharmaceuticals for human application are planned and constructed active substances in dosage forms suitable are planned and constructed.

In the field of chemical synthesis of active substances Taj Pharma has gained profound and comprehensive special knowledge about Active Pharmaceuticals Ingredients processes and process engineering and their application to equipment design in state-of-the-art plants. A specialized team is available for planning the required clean rooms, ventilation systems and clean media supply. Due to the interdisciplinary cooperation with internal experts for process engineering, layout panning, handling and logistics as well as for instrumentation and automation modern and highly automated plants for synthesis of active substances and for the production of finished dosage forms can be designed and erected.

Taj Pharma has gained comprehensive special knowledge in the field of solid (tablets, capsules, powders, granules), semi-solid (ointments, geles, pastes) and liquid dosage forms (filling in ampoules, vials, syringes and carpules).

Since the international regulations of Good Manufacturing Practise (GMP) are of particular importance for success of this planning segment, in order to ensure compliance with GMP, Taj Pharma-Dresden has developed a special GMP-/ qualification manual and planning algorithm meeting the requirements of this complex planning task.
---

Fill & finish facility for influenza vaccine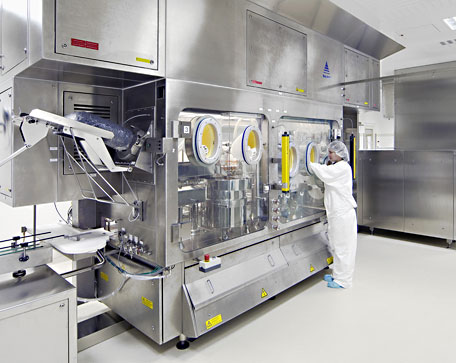 Location
Dresden / Germany

Type of order
General planner for planning and implementation of the isolatorline ISO 2 +
formulation suite (B)

Type of plant
Sterile fill & finish of vaccines, formulation

Scope of work
EPCMV (basic & detail engineering, procurement, construction management, validation)

Planning period
2005 -2007


Reconstruction of process plants for pharmaceutical research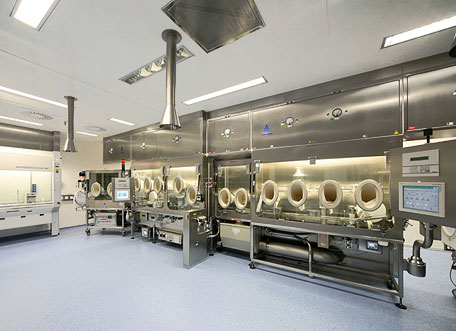 Type of plant
Plants for the production of sterile liquids and semi-solid dosage forms with highly
active ingredients using isolator technology
Scope of work
| | |
| --- | --- |
| | Project coordination |
| | Detail engineering for process technology |
| | Procurement support |
| | Supervision of installation |
| | Qualification support |
Planning period

2006/2007

Plant for filling of large volume parenterals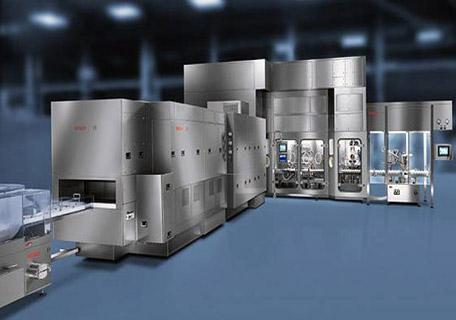 Type of plant

New plant for filling of blood plasma fractionation products (isolation technology)



Scope of work
| | |
| --- | --- |
| | Conceptual engineering |
| | Basic engineering |
| | Detail engineering |
| | Qualification utility piping |
Planning period

2002 - 2004

Plants for the production of finished dosage forms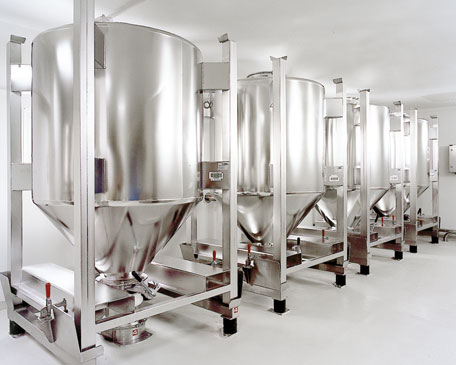 Type of order

Complete reconstruction, construction of a new research building, construction of a new logistics complex, validation of the production plants and FDA approval



Products


Solid and semi-solid dosage forms



Scope of work
| | |
| --- | --- |
| | Turnkey plants for production in compliance with FDA |
| | General contractor |
| | Authority engineering, basic engineering, detail engineering |
| | Supply of equipment, installation |
| | Qualification, commissioning, validation |
Commissioning

2000

Production of active pharmaceutical ingredients
Type of order

Turnkey multipurpose plant for the production of active pharmaceutical ingredients



Scope of work
| | |
| --- | --- |
| | General contractor |
| | Basic engineering |
| | Detail engineering |
| | Procurement, construction |
| | Supervision of start-up |
| | Qualification (DQ, IQ) |
Completion

2001

Plant for the production and packaging of insulin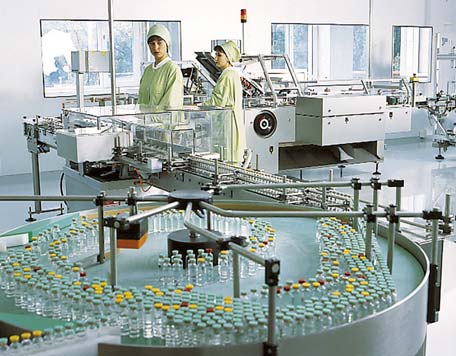 Type of order

Construction of a complete plant as joint project of Taj Pharma GmbH and Glatt GmbH Weimar, consisting of plants for
| | |
| --- | --- |
| | High resolution purification |
| | Manufacture of solution |
| | Filling and packaging of ultra-pure insulin |
| | As well as auxiliary and subsidary facilities |
Product

Insulin of highest purity



Scope of work


Turnkey plant in compliance with GMP



Completion


1997
Manufacturing (Capacity)
Tablet
Capsule
Injection
Dry Injection
Syrups & Suspensions
Small Volume Parenterals
Ointments
Dry Syrups

Taj Pharmaceutical Ltd. Unit


Address :
Taj Pharmaceuticals Ltd.
At Village - Kalgam,
Coastal Highway Road,
Dist. - Valsad, Gujrat - 396142.
India

Phone : General EPA BX :
91 - (0)22 - 26374592/92
91 - (0)22 - 26374592/93


Fax : 91-(0)22-26341274