Pharma Industry News :

The latest Pharma Industry News & articles published daily. Includes news on pharmaceutical companies, mergers and acquisitions, drug development, export and import of drugs, legislation, advertising and influence.

Taj Pharma offers accurate, readable and informative news reports every day.

Corporate News and Press Release - Pharmaceuticals

2012


Approvals

Taj Pharma drug Approvals (Click here)
Jan, 15
FDA has approved LOBIGRAN eye drops (brimonidine tartrate/timolol maleate ophthalmic solution) to treat elevated intraocular pressure (IOP) in people with glaucoma or high blood pressure of the eye, manufacturer Taj Pharmaceuticals Ltd.
Feb, 28
Taj Pharmaceuticals French TV Interview. Global Pharmaceuticals Survey of Europe dependency on India and China

Feb, 28
US approves Pegasys and Copegus as first hepatitis C treatment for HIV patients more..
Feb, 25
Pegasys approved in the European Union for the treatment of chronic hepatitis B more..
Feb, 18
Xeloda: positive opinion in EU for treatment of colon cancer after surgery more..
Feb, 3
Pegasys combination therapy approved for the treatment of hepatitis C and HIV co-infection in Europe more..
Feb, 2
Annual Media Conference more..
Feb, 2
TAJ Pharmaceuticals in 2004: Net income doubled - further significant improvement in operating profitability and financial position more..
Jan, 21
TAJ Pharmaceuticals to launch publicly accessible databases for clinical trials more..
Jan, 21
Pegasys receives positive opinion in the European Union for the treatment of chronic hepatitis B more..
Jan, 14
Innovative Taj Pharmaceuticals cancer medicine Avastin approved in EU more..
Jan, 12
Taj Pharma's AmpliChip CYP450 Test receives FDA clearance more..
Jan, 3
Sale of Taj Consumer Health to Bayer completed more..
Growing Stronger, Growing
Better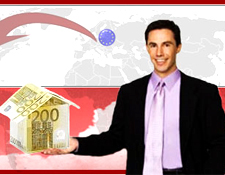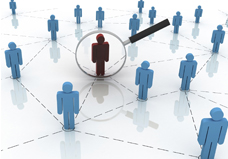 Generics

Taj Generics A generic drug (generic drugs, short: generics) is a drug which is produced and distributed without patent protection. The generic drug may still have a patent on the formulation but not on the active ingredient more...

Generics Index AZ Generics List, 5-Aminosalicylic Acid, 5 Fluorouracil, Abciximab, Acarbose, more...

Pharmacological Index Alimentary System, Anti-allergics, Antibiotics, Cardiovascular System, Endocrine System more...

Generic Manufacturer Test Equipment and Facilities : The manufacturing facilities are based in Valsad (Gujarat) and Raigad (Raigarh, Maharashtra) and operated by Taj Pharmaceuticals Ltd more...

Generic Market Taj Pharmaceuticals Ltd is keen to capitalize on new opportunities emerging in the generics market. The company is right now focusing on dermatology, respiratory and cardiovascular segments more...