Active Pharmaceutical Ingredients Plant Facility ::

Taj Pharmaceuticals Ltd. bulk drug complex located at Huderabad is one of the leading integrated Active Pharmaceuticals Ingredients manufacturing complexes in its class. This facility specializes in the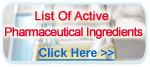 manufacturing of API's (Active Pharmaceutical Ingredients) and has an installed manufacturing capacity of over 800 MT per Month. Set in a total land area of nearly 50,000 sq. mts., this facility is a massive, state-of-the-art, most modern manufacturing complex that produces a wide range of new generation all classes of bulk actives (API).

Taj Pharmaceuticals Ltd; offers an unparalleled portfolio to our customers, who include innovators and generic formulators worldwide. The API products are well documented according to the latest ICH and other regulatory guidelines



Taj Pharmaceuticals Ltd; respects patent laws and conventions of pharmaceuticals as applicable in different countries. API / Substances covered by patent are not offered to the countries where the patent law is in force. However, the final responsibility lies with the customer.
Sales enquiry



We believe our strategic licensing partnerships will rapidly provide us wider global access and greater market penetration. More significantly, they will enable us to deliver Breakthrough therapeutics to millions of patients the world over.



Taj Pharmaceuticals Ltd. is known for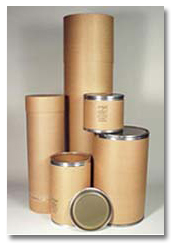 its fine-class crystallisation and lyophillisation facilities, which provide a global competitive edge in sterile product manufacture. Taj also has a unique spray drying facility, which ensures the lowest levels of moisture content.
The Taj Pharmaceuticals industrial base is comprised of three large facilities: Taj Pharma chemical and pharmaceutical plant, API manufacturing plant, and ready-made
medications plant.

Today these facilities have the total annual production capacity of 800 million tablets and capsules,10 million ampoules, 600 million plasters, and 60 million vials.



Currently, Taj Pharma India produces more than 4600 different combinations of generic pharmaceuticals formulations in 12 anatomic and therapeutic groups. Studying the business trends in Middle East, Taj Pharma forms its product portfolio (Click on below image) according to the demand for medications and their efficiency, and makes them available for the customers.



TAJ PHARMA constantly improves its industrial equipment and its research and development activities. In addition to that, TAJ PHARMA highly values the skills and experience of its workers. Therefore, our Company can be confident that is creates special atmosphere on its premises for implementation of the latest innovations in medical products. The production assortment of Taj Pharma constantly expands.

Virtual Tour of Plants