Our world class finished dosage manufacturing facility is located at At Village - Kalgam,Coastal Highway Road,Dist. - Valsad, Gujrat - 396142.India in the middle of the some of the major generic players of the world. The facility has dedicated manufacturing modules for oral solid dosages Tablet, Capsule, Small Volume Parenterals, Injection, Dry Injection, Syrups & Suspensions , Ointments , Dry Syrups and caters to export and domestic markets.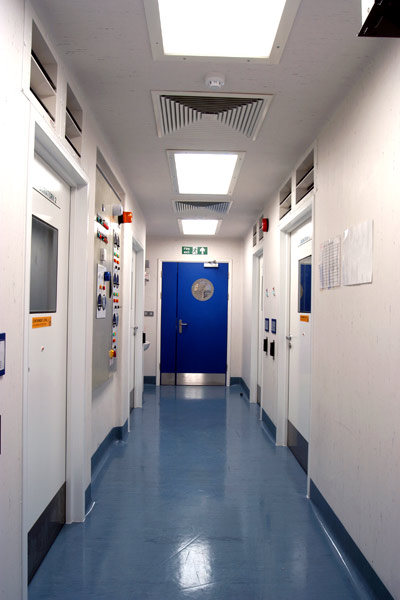 The facility consists of 3 floors covering a plinth area of 8500 sq mtrs. There is separate building for Active Pharmaceuticals Ingredients.

We have dedicated facilities for R&D, pilot and commercial operations

The commercial module consists of

• A Scale up and a Commercial module for Solid dosages.
• Two Modules for Sterile manufacturing

With annual capacity of half billion tablets and capsules and twenty five million injectibles, we have the complete range of equipment necessary to handle all the operations of manufacturing.

Some of salient features of our facilities are
| | |
| --- | --- |
| • | Class 10,000 and Class 1000 controlled conditions. 17 dedicated AHUs to control individual areas. Terminal Hepa filters in core processing area |
| • | Capable of wet/dry granulation, direct compression, film coating and blister/strip/alu-alu packing |
| • | The Purified Water Distribution loop confirming to USP only |
| • | Comprehensive utilities (Boilers, Chilled & Hot water, Air compressors, H.T Electricity incl. DG and UPS) |
| • | GCs, HPLCs with PDA, UV Spectrophotometers, IR, PSD, DSC |
| • | Absolute focus on Safety, Health & Environment |
| • | Gearing up for ISO 9001 and 14001 (EMS) certifications |
| • | Factory cGMP, WHO, UKMHRA Approved |
Taj Pharmaceuticals Ltd has it's manufacturing facility for the below mention categories of pharmaceutical products.
Manufacturing (Capacity)
Tablet

Capsule
Injection
Dry Injection
Syrups & Suspensions
Small Volume Parenterals
Ointments
Dry Syrups