FAQs


About Taj Pharma

Q. Brief Description of Company

A : Taj Pharma is a research-based global pharmaceutical company. As the largest pharmaceutical company in India and one of the global leaders of the industry.
Taj Pharma is committed to striving toward better health for individuals and progress in medicine by developing superior pharmaceutical products. Taj Pharma attained over 60% of total sales in overseas markets.

Q : Where is Taj Pharma located?

A : The Head Office is located in India. For more details, please refer About Taj Pharma. Also, Taj Pharma has overseas subsidiaries in North America, Europe, Middle East and Asia. For more details, please refer www.tajpharma.com.

Q : What are our main product lines?

A : Taj Pharma creates and supplies a broad range of pharmaceuticals including agents for life-style related diseases (diabetes, cardiovascular diseases) , oncology and urological diseases, central nervous system diseases and gastroenterological diseases. For more details, please refer Product Portfolio.

Q : What kind of business activities does Taj Pharma carry out?

A : Taj Pharma manufactures, Export and markets its Pharmaceuticals drugs and API in Asia, Europe. For details, please refer to Taj Pharma India.

Career Opportunities

Q : How can I apply or obtain information?

A : Please refer to Careers or contact us

Any queries about FAQ's :




Pharmaceuticals Products | Diseases | Generic Index | Taj Generic | API | Manufacturing Pharmacological Index | Generic Medicines | PDF Download | DOC Download
Brochures Download | API Manufacturing | Virtual Tour of Plants


Frequently Ask Questions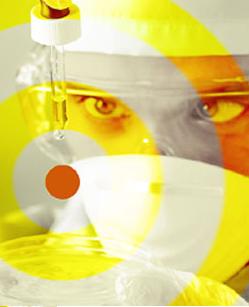 Medicines Alleviation of the sufferings of mankind, availability of the medicines to all at affordable price without any discrimination more...
Contact us If our search function doesn't find the information that you're looking for, you can contact us. Email Taj Pharmaceuticals more...

C & F Agency We are now in the process of building up infrastructures for a powerful product launch and appointment of C&A Agents Nation-wide has commenced more...

Distributor In our expansion programme, the Company has commenced manufacturing a wide spectrum of Allopathic formulations, Branded Generics, Generics more...

Divisions is a leader in the discovery, development, manufacture, and marketing of prescription medicine more..