EACH LORAVAN TABLET CONTAINS 0.5 MG, 1 MG, OF LORAZEPAM USP.
THE INACTIVE INGREDIENTS PRESENT ARE LACTOSE MONOHYDRATE, MAGNESIUM STEARATE, MICROCRYSTALLINE CELLULOSE, POLACRILINE POTASSIUM.

GENERIC NAME AND FORMULATIONS: LORAVAN INJECTION FOR I.M./ I.V. USE
LORAZEPAM 2MG/ML, 4MG/ML;
SOLN FOR IV INJ AFTER DILUTION OR IM INJ;
CONTAINS POLYETHYLENE GLYCOL 400 IN PROPYLENE GLYCOL, BENZYL ALCOHOL.
Indications for LORAZEPAM INJECTION:
Preanesthetic to produce sedation, anxiety relief, and diminished recall of events related to surgery.
Adult:
Individualize. ≥18yrs: IM: Give 2 hours prior to surgery. 0.05mg/kg, max 4mg. IV: Give 15–20 minutes prior to surgery. 0.044mg/kg or 2mg total, whichever is lower, may increase dose to 0.05mg/kg up to max 4mg if diminished recall of events related to surgery is desired; >50yrs: max IV dose of 0.044mg/kg or 2mg total, whichever is lower.
Children:
<18yrs: not recommended.
Contraindications:
Acute narrow-angle glaucoma. Sleep apnea. Severe respiratory insufficiency (except as preanesthetic during mechanical ventilation). Intra-arterial injection.
Warnings/Precautions:
Monitor respiration and level of sedation; ensure availability of resuscitative equipment for ventilatory support. Fall risk. Critically ill. Limited pulmonary reserve. Hepatic or renal failure: not recommended; caution with mild to moderate hepatic/renal disease. Elderly. Avoid extravasation. Outpatient endoscopy. Labor and delivery, pregnancy (Cat.D), nursing mothers: not recommended.
Interactions:
Additive CNS effects with alcohol, phenothiazines, narcotic analgesics, barbiturates, antidepressants, and MAOIs. Caution with concurrent administration of scopolamine, loxapine, clozapine, haloperidol, or other CNS depressant drugs. May be antagonized by oral contraceptives (may need to increase lorazepam dose). Potentiated by valproate and probenecid (reduce lorazepam dose by 50%).
Pharmacological Class:
Benzodiazepine.
Adverse Reactions:
Respiratory depression/failure, hypotension, somnolence, headache, apnea, excessive sleepiness and drowsiness, inj site reaction, paradoxical reactions.

INDICATIONS FOR TABLETS
Loravan is indicated for the management of anxiety disorders or for the short-term relief of the symptoms of anxiety or anxiety associated with depressive symptoms. Anxiety or tension associated with the stress of everyday life usually does not require treatment with an anxiolytic.

DOSAGE AND ADMINISTRATION
Loravan is administered orally. For optimal results, dose, frequency of administration, and duration of therapy should be individualized according to patient response. To facilitate this, 0.5 mg, 1 mg, and 2 mg tablets are available.

The usual range is 2 to 6 mg/day given in divided doses, the largest dose being taken before bedtime, but the daily dosage may vary from 1 to 10 mg/day.

For anxiety, most patients require an initial dose of 2 to 3 mg/day given b.i.d. or t.i.d.

For insomnia due to anxiety or transient situational stress, a single daily dose of 2 to 4 mg may be given, usually at bedtime.

For elderly or debilitated patients, an initial dosage of 1 to 2 mg/day in divided doses is recommended, to be adjusted as needed and tolerated.

The dosage of Loravan should be increased gradually when needed to help avoid adverse effects. When higher dosage is indicated, the evening dose should be increased before the daytime doses.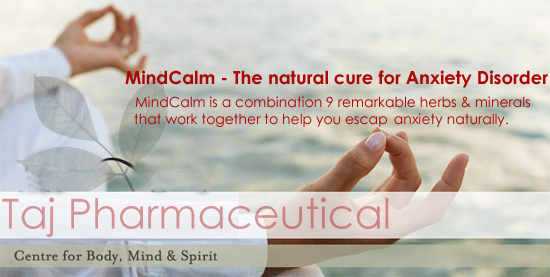 WARNINGS
Pre-existing depression may emerge or worsen during use of benzodiazepines including lorazepam. Loravan is not recommended for use in patients with a primary depressive disorder or psychosis.

Use of benzodiazepines, including lorazepam, both used alone and in combination with other CNS depressants, may lead to potentially fatal respiratory depression. (See PRECAUTIONS, Clinically Significant Drug Interactions)

Use of benzodiazepines, including lorazepam, may lead to physical and psychological dependence.

CONTRAINDICATIONS
Loravan is contraindicated in patients with

* hypersensitivity to benzodiazepines or to any components of the formulation.
* acute narrow-angle glaucoma.

SIDE EFFECTS
Drowsiness, dizziness, loss of coordination, headache, nausea, blurred vision, change in sexual interest/ability, hair loss, constipation, heartburn, or change in appetite may occur. If any of these effects persist or worsen, notify your doctor or pharmacist promptly.

Remember that your doctor has prescribed this medication because he or she has judged that the benefit to you is greater than the risk of side effects. Many people using this medication do not have serious side effects.

STORAGE
Store at room temperature between 68-77 degrees F (20-25 degrees C) away from light and moisture. Do not store in the bathroom. Keep all medicines away from children

Presentation
Loravan Tablets Strip of 10 Tablets
How Supplied: LORAVAN INJECTION Single-use vials—25
Multiple-dose vials (10mL)—10


SCHEDULE IV CONTROLLED SUBSTANCES : Controlled Substances Import and Export Act
TITLE 21 - FOOD AND DRUGS
CHAPTER 13 - DRUG ABUSE PREVENTION AND CONTROL
SUBCHAPTER II - IMPORT AND EXPORT
"Placement on schedules; findings required Schedule IV substances are those that have the following findings:The drug or other substance has a low potential for abuse relative to the drugs or other substances in schedule III. The drug or other substance has a currently accepted medical use in treatment in the United StatesAbuse of the drug or other substance may lead to limited physical dependence or psychological dependence relative to the drugs or other substances in schedule III.Control measures are similar to Schedule III. Prescriptions for Schedule IV drugs may be refilled up to five times within a six-month period. A prescription for controlled substances in Schedules III, IV, and V issued by a practitioner, may be communicated either orally, in writing, or by facsimile to the pharmacist, and may be refilled if so authorized on the prescription or by call-in. DRUGS IN THIS SCHEDULE INCLUDE:Benzodiazepines, such as ALPRAZOLAM (Xanax), chlordiazepoxide (Librium), clonazepam (Klonopin), diazepam (Valium), and Lorazepam (Ativan), as well as:temazepam (Restoril) (note that some states require specially coded prescriptions for temazepam) flunitrazepam (Rohypnol) (note that flunitrazepam is not used medically in the United States). The benzodiazepine-like Z-drugs: zolpidem (Ambien), zopiclone (Imovane), eszopiclone (Lunesta), and zaleplon (Sonata) (zopiclone is not commercially available in the U.S.) Chloral hydrate, a sedative-hypnotic, Long-acting barbiturates such as phenobarbitalSome partial agonist opioid analgesics, such as pentazocine (Talwin) The stimulant-like drug modafinil (sold in the U.S. as Provigil) as well as its (R)-enantiomer armodafinil (sold in the U.S. as Nuvigil)
Difenoxin, an antidiarrheal drug, such as when combined with atropine (Motofen) (difenoxin is 2–3 times more potent than diphenoxylate, the active ingredient in Lomotil, which is in Schedule V)
Tramadol (Ultram) / Carisoprodol (Soma) has become a Schedule IV medication as of 11 January 2012.
Section 1000 [951 note] Short Title
This title may be cited as the "Controlled Substances Import and Export Act.'' EXPORT IS SUBJECTED TO NOC (Narcotic Drugs Import and Export Act) INDIA.
Export/ Import
ANY NARCOTIC DRUGS OR PSYCHOTROPIC SUBSTANCES CAN BE IMPORTED INTO/ EXPORTED OUT OF INDIA SUBJECT TO RULE 53 AND RULE 53-A OF THE NDPS RULES, 1985.
The import of - (i) opium, concentrate of poppy straw, and (ii) morphine, codeine, thebaine, and their salts is prohibited save by the Government Opium Factory under the provision of Rule 54 of the NDPS Rules, 1985. The import into and export out of India of any narcotic drugs or psychotropic substances specified in Schedule I is prohibited under the provision of Rule 53 of the NDPS Rules, 1985. The export of any narcotic drugs or psychotropic substances or preparations containing any of such narcotic drugs or psychotropic substances specified in Schedule II shall be prohibited to the countries or to the region of such country specified therein under the provision of Rule 53-A of the NDPS Rules, 1985.The manufacture of psychotropic substances specified in Schedule III can be allowed for export purpose only under the provision of Rule 65(1) of the NDPS Rules, 1985. The import of psychotropic substances specified in Schedule III may be allowed for test/ analysis purpose as well as for re-export purpose. The export out of / import into India of a select number of Precursor Chemicals is exercised by the Narcotics Commissioner in accordance with Directorate General of Foreign Trade (DGFT) notification and Administrative Control.
ANY COMPANY/APPLICANT DESIROUS OF OBTAINING NO OBJECTION CERTIFICATE FOR EXPORT OF NOTIFIED PRECURSOR CHEMICALS ARE REQUIRED TO APPLY TO THE NARCOTICS COMMISSIONER. (UNDER RULES FROM CENTRAL BUREAU OF NARCOTICS, GOVERNMENT OF INDIA)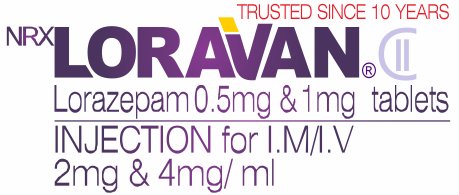 Note : This product information is intended only for residents of the India. Taj Pharmaceuticals Limited, medicines help to treat and prevent a range of conditions—from the most common to the most challenging—for people around the world.

Information for Health Care Professionals

*** Please consult local Prescribing Information for any product before use. This website is an international information resource for healthcare professionals with an interest in disease management. This website is not intended to replace the advice of a qualified healthcare professional. Above brand is a trademark of the Taj group of companies (Taj Pharmaceuticals Limited).