Bisoprolol 2.5 mg film coated tablet
Bisoprolol 5 mg film coated tablet
Bisoprolol 10 mg film coated tablet

TREATMENT OF HYPERTENSION
TREATMENT OF STABLE CHRONIC ANGINA
TREATMENT OF STABLE CHRONIC HEART FAILURE WITH REDUCED SYSTOLIC LEFT VENTRICULAR FUNCTION IN ADDITION TO ACE INHIBITORS, AND DIURETICS, AND OPTIONALLY CARDIAC GLYCOSIDES

Inactive ingredients include Colloidal Silicon Dioxide, Corn Starch, Dibasic Calcium Phosphate, Hypromellose, Magnesium Stearate, Microcrystalline Cellulose, Polyethylene Glycol, Polysorbate 80, and Titanium Dioxide. The 5 mg/6.25 mg tablet also contains Red and Yellow Iron Oxide. The 2.5 mg/6.25 mg tablet also contains Crospovidone, Pregelatinized Starch, and Yellow Iron Oxide.

INDICATIONS
Cadrol (bisoprolol fumarate and hydrochlorothiazide) is indicated in the management of hypertension. It combines two antihypertensive agents in a once-daily dosage: a synthetic beta1-selective (cardioselective) adrenoceptor blocking agent (bisoprolol fumarate) and a benzothiadiazine diuretic (hydrochlorothiazide).

USES
This combination medication is used to treat high blood pressure (hypertension). Lowering high blood pressure helps prevent strokes, heart attacks, and kidney problems.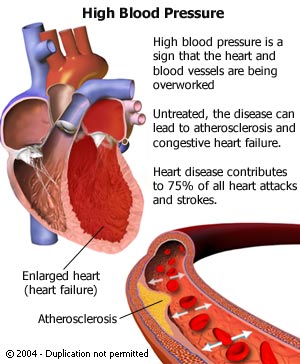 This product contains two medications. Bisoprolol is a beta blocker that works by blocking the effect of certain natural chemicals (e.g., epinephrine) on the heart and blood vessels. This slows your heartbeat, lowers blood pressure, and reduces strain on the heart. Hydrochlorothiazide is a "water pill" (diuretic) that works by increasing the amount of urine that you make. This causes your body to get rid of extra salt and water, which probably helps to relax the blood vessels so that blood can flow more easily. These two drugs are used together when one medication is not controlling your blood pressure. Using these two drugs together can also reduce the amount of each drug you must take, thereby decreasing the chances of side effects.

DOSAGE AND ADMINISTRATION
Bisoprolol is an effective treatment of hypertension in once-daily doses of 2.5 to 40 mg, while hydrochlorothiazide is effective in doses of 12.5 to 50 mg. In clinical trials of bisoprolol/hydrochlorothiazide combination therapy using bisoprolol doses of 2.5 to 20 mg and hydrochlorothiazide doses of 6.25 to 25 mg, the antihypertensive effects increased with increasing doses of either component.

WARNINGS
Cardiac Failure: In general, beta-blocking agents should be avoided in patients with overt congestive failure. However, in some patients with compensated cardiac failure, it may be necessary to utilize these agents. In such situations, they must be used cautiously.

PRECAUTIONS
General
Electrolyte and Fluid Balance Status: Although the probability of developing hypokalemia is reduced with Cadrol because of the very low dose of HCTZ employed, periodic determination of serum electrolytes should be performed, and patients should be observed for signs of fluid or electrolyte disturbances, ie, hyponatremia, hypochloremic alkalosis, hypokalemia, and hypomagnesemia. Thiazides have been shown to increase the urinary excretion of magnesium; this may result in hypomagnesemia.

Administration: For oral use.
Bisoprolol fumarate tablet should be taken in morning and can be taken with food in morning. They should be swallowed in liquid and should not be chewed.
Treatment of hypertension and chronic stable angina pectoris
Adults
The dosage should be individually adjusted. It is recommended to start with 5 mg per day. The usual dose is 10 mg once daily with a maximum recommended dose of 20 mg per day.
Patients with renal impairment
In patients with severe renal impairment (creatinine clearance < 20 ml/min) the dose should not exceed 10 mg once daily. This dosage may eventually be divided into halves.
Patients with severe liver impairment
No dosage adjustment is required, however careful monitoring is advised.
Elderly
No dosage adjustment is normally required. It is recommended to start with the lowest possible dose.
Children
There is no experience with bisoprolol in children, therefore its use cannot be recommended for children.
Discontinuation of treatment
Treatment should not be stopped abruptly (see section 4.4). The dosage should be diminished slowly by a weekly halving of the dose.
Treatment of stable chronic heart failure
Adults
Standard treatment of CHF consists of an ACE inhibitor (or an angiotensin receptor blocker in case of intolerance to ACE inhibitors), a beta-blocker, diuretics, and when appropriate cardiac glycosides. Patients should be stable (without acute failure) when bisoprolol treatment is initiated.
It is recommended that the treating physician should be experienced in the management of chronic heart failure.
Transient worsening of heart failure, hypotension, or bradycardia may occur during the titration period and thereafter.
Titration phase
The treatment of stable chronic heart failure with bisoprolol requires a titration phase
The treatment with bisoprolol is to be started with a gradual uptitration according to the following steps:
- 1.25 mg once daily for 1 week, if well tolerated increase to
- 2.5 mg once daily for a further week, if well tolerated increase to
- 3.75 mg once daily for a further week, if well tolerated increase to
- 5 mg once daily for the 4 following weeks, if well tolerated increase to
- 7.5 mg once daily for the 4 following weeks, if well tolerated increase to
- 10 mg once daily for the maintenance therapy.
The maximum recommended dose is 10 mg once daily.
Close monitoring of vital signs (heart rate, blood pressure) and symptoms of worsening heart failure is recommended during the titration phase. Symptoms may already occur within the first day after initiating the therapy.
Treatment modification
If the maximum recommended dose is not well tolerated, gradual dose reduction may be considered.
In case of transient worsening of heart failure, hypotension, or bradycardia reconsideration of the dosage of the concomitant medication is recommended. It may also be necessary to temporarily lower the dose of bisoprolol or to consider discontinuation.
The reintroduction and/or uptitration of bisoprolol should always be considered when the patient becomes stable again.
If discontinuation is considered, gradual dose decrease is recommended, since abrupt withdrawal may lead to acute deterioration of the patient's condition.
Treatment of stable chronic heart failure with bisoprolol is generally a long-term treatment.
Special population
Renal or hepatic impairment
There is no information regarding pharmacokinetics of bisoprolol in patients with chronic heart failure and with impaired hepatic or renal function. Up titration of the dose in these populations should therefore be made with additional caution.
Elderly
No dosage adjustment is normally required.
Children`
There is no paediatric experience with bisoprolol, therefore its use cannot be recommended for children

Parathyroid Disease
Calcium excretion is decreased by thiazides, and pathologic changes in the parathyroid glands, with hypercalcemia and hypophosphatemia, have been observed in a few patients on prolonged thiazide therapy.

CONTRAINDICATIONS
Cadrol is contraindicated in patients in cardiogenic shock, overt cardiac failure (see WARNINGS), second or third degree AV block, marked sinus bradycardia, anuria, and hypersensitivity to either component of this product or to other sulfonamide-derived drugs.

Presentation
Cadrol Tablets Blister of 10 Tablets

Nature and contents of container
PVC/PVDC-Alu Blister or ALU-ALU Blister in
Pack sizes of 20, 28, 30, 50, 56, 60, 90 and 100 tablets.

Not all pack sizes may be marketed.