Composition
Paracetamol IP,
Phenylephine,
Triprolidine

Properties
Drug combined with analgesic, antipyretic, decongestant and expectorant action.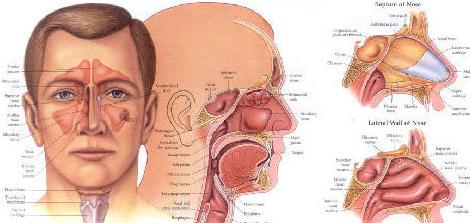 Paracetamol inhibits cyclooxygenaze and reduces prostaglandins synthesis, pain and temperature. Ascorbic acid compensates vitamine C loss that is characteristic for the incipient phases of acute respiratoty infections.

Phenylefrin contracts sanguine vessels and reduces congestion.

Terpinhydrate stimulates bronchial secretion and facilitates expectoration. Caffeine increases the analgesic effect of paracetamol.

Prescribed for
diseases provoked by cold, influenza.

Contraindications
Hyper sensibility to any of the drug components, severe renal and hepatic affections, arterial hypertension, hyperthyrosis, diabetes, heart diseases.

Dosing
Adults - 2 tablets (maximum 4 tablets) per day. 6-12 year old children - 1 tablet 4 times per day at the most.

Side effects
Allergic reaction (cutaneous eruption, angioneurotic edem, rash). Rarely arterial hyper tension (cephalalgia, nausea, vomiting, diarrhea, insomnia, palpitations).

Drug interactions
The drug is incompatibile with tricyclic antidepressant (risk of hypertensive thurst) and betablockants.

Cautions
pregnancy and lactation period, children younger than 3 years.

Note : This product information is intended only for residents of the India. Taj Pharmaceuticals Limited, medicines help to treat and prevent a range of conditions—from the most common to the most challenging—for people around the world.

Information for Health Care Professionals

*** Please consult local Prescribing Information for any product before use. This website is an international information resource for healthcare professionals with an interest in disease management. This website is not intended to replace the advice of a qualified healthcare professional. Above brand is a trademark of the Taj group of companies (Taj Pharmaceuticals Limited).